Tour PLANNING FOR GREEN SPACE MAINTENANCE
OPTIMAL PLANNING OF YOUR OPERATIONS
In the green industry, green space maintenance is taking up more and more space. Many companies have several teams at their disposal. In order to be able to deploy these forces as effectively as possible, precise planning of the assignments is required. Long journeys must be avoided, and unnecessary standstills in the rush hours of big cities take up valuable time.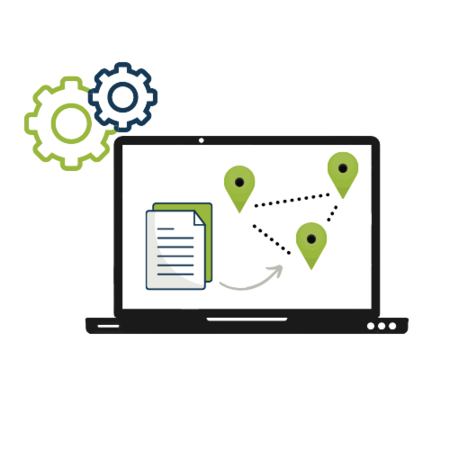 LESS PLANNING EFFORT THROUGH AUTOMATION
Thanks to geoCapture's digital tour planning, you can schedule recurring service calls automatically. Regular green area maintenance is optimally assigned to existing routes. In addition, the free, also regional, area classification enables automatic allocation of new maintenance assignments. This saves you manual labour. Key figures such as area size, operation performances, work intervals and maintenance effort are also taken into account individually. Unnecessary double trips to operational areas and annoying detours are a thing of the past. This saves costs and kilometres. Thanks to the simple transfer of orders from your ERP software, you can start planning your tours directly.
AN END TO PAPERWORK THANKS TO DIGITAL FORMS
With geoCapture tour planning, all important order documents are always retrievable in the vehicle. Information on the last assignment can thus be viewed quickly. The forms also enable efficient recording of performance records with all details of the activity.
The customer confirms the order and the services provided with a digital signature on the tablet or smartphone. In this way, your activities are quickly documented. The assignment reports are stored centrally as a PDF and can be called up in real time at the head office. In this way, services provided can be viewed directly in the company.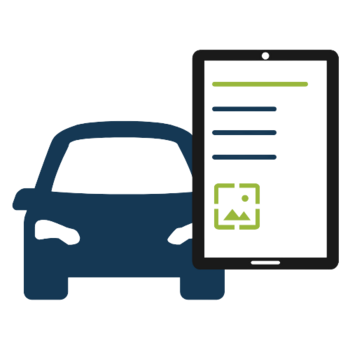 COST CONTROL VIA BENCHMARKS
geoCapture's tour planning offers a simple and effective way of controlling costs via customer-specific performance indicators (benchmarks). In this way, you can see even before the assignment is carried out whether the job can be completed economically. Distances, travel and working times as well as machines used are taken into account. You can see at a click how expensive the job will be. The costs calculated in this way are directly converted to performance data such as surfaces, distances, etc.. In this way, you can immediately recognise uneconomical jobs and act more quickly.
OUTLINE PLANS WITH MIAMAPO
Miamapo is your map editor for creating sketches based on Google Maps. Numerous functions and tools are available in the editor for this purpose. Use Miamapo to create deployment plans for green maintenance (lawns, paved areas, hedges, flower beds) or winter services (large and small equipment, manual cleaning).
You can also use miamapo to create access sketches and site plans in no time at all. Miamapo helps you to determine masses such as area, perimeter or length. You can find many more advantages and functions at miamapo.de/en/.