LOCATION FOR accessory equipment
GPS-LOCATION WITH TELEMATICS AND BEACON TECHNOLOGY
Not every device or object can be equipped with a GPS transmitter. Nevertheless, these objects and tools must be located. Whether attachments for forklift trucks, wheel loaders, tractors or other machines, it is important to keep track.
Where is the loading hook for the forklift located? Is the right excavator bucket on its way to the construction site?
WITH BEACONS YOU CAN KEEP AN EYE ON YOUR ATTACHMENTS!
BLE beacons are small radio transmitters that regularly send signals to their environment. These signals are received by GPS transmitters in vehicles, smartphones and gateways. The data is then recorded and analysed in the geoCapture portal. In addition, the BLE beacons are inexpensive to purchase, waterproof, dirtproof and shockproof. Ideal conditions for use in harsh environments.
Thanks to the combination of beacons and geoCapture's GPS positioning, you always know which construction equipment is currently on which construction site, which transport routes have been covered and can check the correct loading.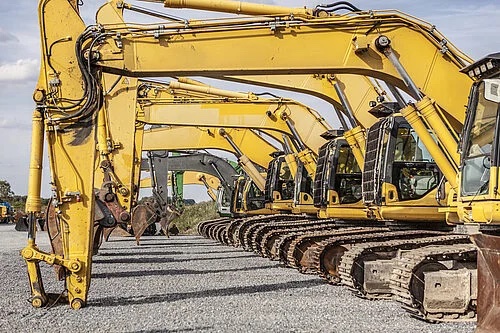 LOCATIONS SIMPLY WITH WHAT3WORDS
The locations of the beacons can be queried both as GPS coordinates and via What3words. Using this technology, locations can be indicated with an accuracy of 3x3m using 3 words. A simple and precise way to communicate and find locations. Especially on construction sites, What3words is an enormous help!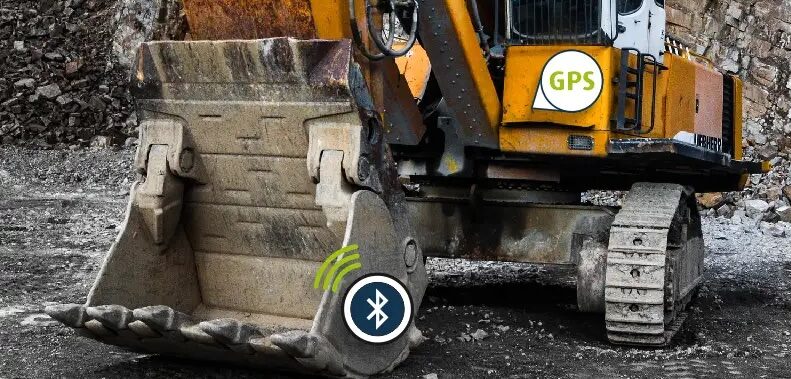 YOUR ADVANTAGES WITH BEACON LOCATION
Location & Organisation
Precise data
Crowd GPS
Robust technology
Low power consumption
Long life
What3words positions
Anti-theft