TIME RECORDING & GPS TRACKING IN FARMING
GEOCAPTURE HELPS WITH FIELD OPERATIONS
In modern agriculture, GPS technology is already used in many areas. For example, GPS devices in the machines record the field boundaries and enable the parallel drive function, for example. geoCapture allows the transmission of the machine position in real time and offers the possibility of an exact performance recording per area. But the benefits of GPS tracking go far beyond these points.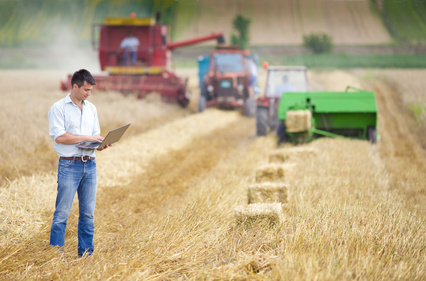 LOGISTICS IN AGRICULTURE - OFTEN UNDERESTIMATED
Today's GPS systems from different manufacturers in agriculture are difficult to combine. Generally, the systems do not transmit the machine position in real time. The data must be transferred to central software systems via USB stick in a cumbersome and time-delayed manner. Each manufacturer operates its own system.
It is also difficult to plan or track logistical processes. Contractors and farmers today also need to keep travel distances to and from farmland as short as possible to avoid incurring unnecessary costs.
Contractors in particular also need to keep logistics costs under control. Modern contracting companies not only work in the field, but also have a large number of vehicles in use to transport crops, seed, slurry, and more. Here it is important not to lose the overview.
YOUR BENEFITS WITH GPS TRACKING IN AGRICULTURE
Exact and fair billing for contractors
Distribution of costs in machinery ring/machinery community
Theft protection
Optimal utilization of equipment
Effective disposition
Planning of maintenance dates
Automatic logging of: operating times, operating locations/areas, driving times, idle times, drivers
Data transfer to software systems (e.g. EuroSoft)
GPS CREATES VISIBILITY AND PROTECTS AGAINST THIEVES
Another problem: agricultural machinery has long been targeted by gangs of thieves. In some areas of Germany, insurance companies refuse to cover theft because of the high risk.
GPS transmitters in agricultural machinery send the machine's current position to geoCapture's servers in real time. Aggregate states such as ignition, diesel filling level, compressors, etc. can also be transmitted. This facilitates scheduling, and the stored position data can be used to perfectly track round trips, transport routes and operating times. Various evaluations enable an exact distribution of the mileage over the different areas.
Interfaces to existing programs of the agriculture (e.g. EuroSoft) allow the comfortable import of the area data.
MOBILE TIME RECORDING FOR AGRICULTURE
geoCapture's GPS transmitters enable fair accounting of working hours in agriculture. Drivers simply clock their working hours inside the agricultural machine when they start driving. Driving distance, working, break and driving times are transmitted directly to geoCapture. Here, the data serves as the basis for payroll accounting. With the geoCapture App, drivers can also clock in their working hours. At the touch of a button, the system records the working times and transmits them to the head office.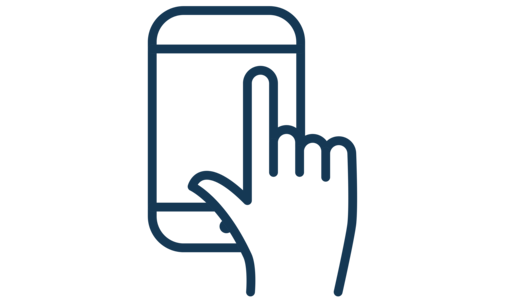 PERIOD OF USE FOR MACHINE RING/MACHINE COMMUNITY
Machinery rings or owners' associations are very common in agriculture. Neighboring or associated farmers join together to form a machinery pool and share the use of expensive agricultural machinery.
In order to be able to distribute the costs fairly, it is necessary to know which farmer has used a machine and for how long. This is hardly possible with handwritten lists and there are always discussions about the times of use.
With geoCapture's driver recognition, you can solve this problem in no time at all. Before starting a trip, the driver logs into the vehicle with an RFID key. The operating hours can then be evaluated according to driver, date and location and thus a fair distribution key can be determined.
GEOCAPTURE, IDEAL FOR FARMING - WE LOOK FORWARD TO YOUR INQUIRY!