GEOCAPTURE'S MOBILE APP
MOBILE WORK COMPLETELY REDEFINED
The geoCapture App not only offers mobile access to your data. Through unique flexibility, the App facilitates working on a smartphone or tablet. Amazingly simple, you provide each user with their own App.
You are mobile - so your system should be too.
ONLY AS MUCH AS YOU REALLY NEED
It doesn't matter whether you're a general manager, department head, foreman or colleague on the construction site - everyone gets their own App with the functions they need. For oneself, the crew, construction site, department or for the entire company. This way, no one is overstrained with unnecessary functions and your data is even better protected against unauthorized access.
Central management
Mobile devices are managed centrally in the geoCapture portal. Access and distribution of the App is done via email, SMS or WhatsApp individually for each end device. Each end device can be assigned its own applications, departments or persons. This means maximum data security and ease of use.
Individual devices can be easily locked centrally in case of loss. Even more protection for your data.
Our Apps are provided centrally by our servers. You do not need to install any updates. All program corrections are immediately available on the device. New functions can be used immediately by the user. So everyone always works with the same, up-to-date version.
VERSATILE FEATURES OF THE GEOCAPTURE APP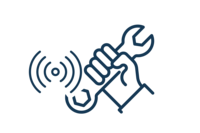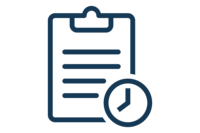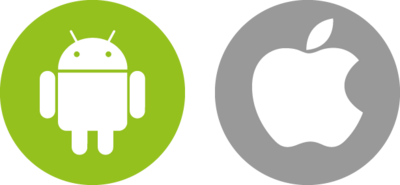 FIXED OR VARIABLE USER
A terminal device can be permanently assigned to an employee. Then this user sees only his data and the persons/departments assigned to him. It is possible to bypass the annoying login. This makes the App even easier to use and highly popular among colleagues.
If a device is to be used by several people, protection takes effect via the user's personal PIN. This allows you to use tablets as time clock server or information terminals.
Android or iPhone
The geoCapture App works on both Android and iPhone. So you can decide for yourself which end devices you want to use. Of course, the geoCapture App also works on tablets with these operating systems.
CUSTOM MADE
Sometimes the standard applications are not enough. Then it can make sense to develop your own App for your problem. Our central control and variable management allows the use of such custom Apps. Describe your requirements to us and we will show you possible solutions. Challenge us!
YOUR ADVANTAGES WITH THE GEOCAPTURE APP
Tracking and time recording in one system
Exact working times
Central administration
Fixed or variable user
Great cost saving
Great time saving
No annoying updates
Android or iPhone