WHERE'S THE TRAILER AND WHO'S DRIVING IT?
Thanks to the combination of GPS positioning and BLE beacon technology, such problems have an end.
BLE beacons are robust radio transmitters with a diameter of Ø 3.5 - 5.5 cm. They can be attached to
machines, tools and objects of all kinds. The trailer is equipped with one of these BLE beacons. This
sends signals to the environment at regular intervals. The GPS transmitter in the vehicle receives and transmits the beacon data to geoCapture. Location, loading, transports, driving distances, idle times
etc. are logged without gaps.
Your advantages with trailer location
Cost-effective, robust technology
Long life
Vehicle and driver recognition
loading check
Locations via GPS or What3Words
Detection of driving distances
Locations in real time
anti-theft protection
VEHICLE AND DRIVER RECOGNITION
Thanks to the GPS transmitter in the vehicle, geoCapture recognises which trailer is coupled. This prevents confusion and allows you to track the routes in the portal.
Often there is also damage to the trailer and nobody wants to have done it. geoCapture tells you which vehicle the trailer was last on the road with and who was driving.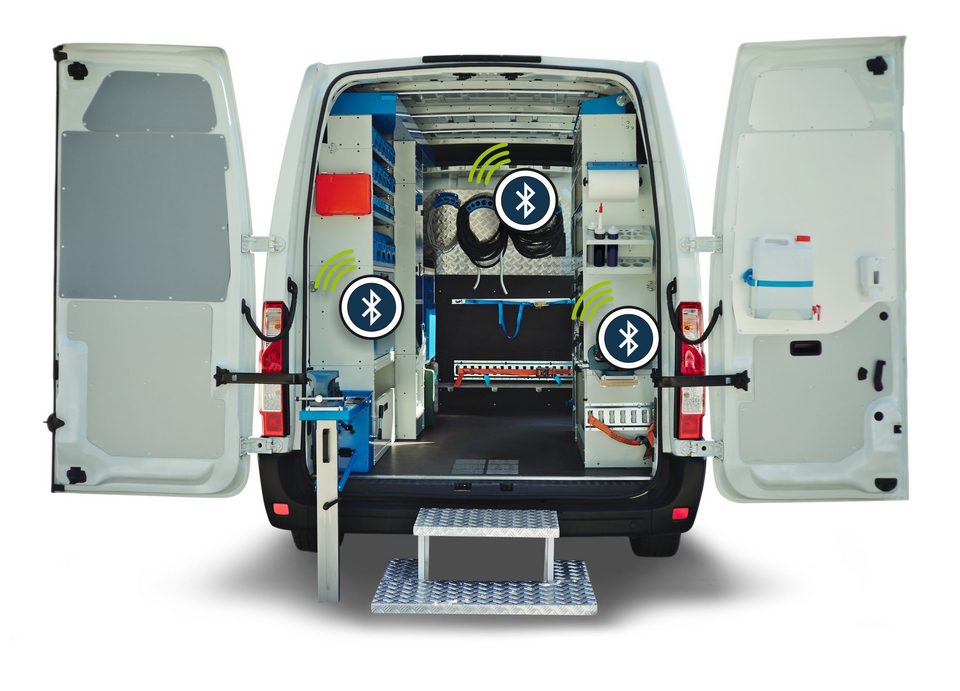 Check loading of the trailer
If your equipment and tools are also equipped with the BLE beacons, the loading of the trailer can be checked for completeness and correctness. So you always know whether everything is on board. Nothing can be forgotten anymore.
Before starting the journey, the driver uses an app to check the load or the system automatically checks a load during the journey.