Everything always on board
Tools and loading always in view
With geoCapture you always know what a vehicle is loaded with. It does not matter whether it is tools, general cargo, containers, trailers or semi-trailers. Via BLE beacons (Bluetooth Low Energy) the system recognises the loading of the vehicle. By means of freely definable loading lists geoCapture knows if there are any wrong loads or if equipment (tools) is missing. The driver will be notified and can react immediately. This works for trucks as well as for assembly vehicles.

Avoid costs due to incorrect loading
It is extremely important, especially for long transports and construction site approaches, that the loading and equipment is complete. If errors are noticed too late, work processes are disrupted, replacement trips are necessary and considerable additional costs arise.
With the loading control of geoCapture, incorrect loading or losses are a thing of the past. All tools, containers, general cargo, trailers or semi-trailers are provided with BLE beacons. GPS tracker in the vehicles or smartphones are able to detect these beacons and can thus determine the loading of a vehicle without contact.
Variable loading lists are used to determine for each vehicle which items must be on board. These lists can be freely created for vehicle equipment, general cargo, orders or operations. With this modular system, the loading of all vehicles can be arranged quickly, easily and flexibly.
Versatile fields of application
Tools and equipment
Container
Swapbodies
General cargo
Trailers and semi-trailers
Trade fair construction/exhibits
Order related loading
Time controlled loading and unloading
Tool container
Automatic loading control
GPS tracker in the vehicle receive the signals of BLE beacons. Based on previously defined schedules, geoCapture automatically checks if everything is on board. If anything is missing, the driver or dispatcher is immediately informed. The driver or dispatcher can immediately react and the error can be corrected. Losses are quickly detected, high follow-up costs are avoided.
However, the driver can also load the vehicle manually via smartphone. That way, the loading can be checked whenever necessary (e.g. before and after loading or construction site operations). In the App, the driver can immediately see whether everything is on board or whether things need to be loaded or unloaded.
Using freely definable schedules, you can determine when a check of the loading is to take place. No matter whether automatically or via smartphone. When checking via smartphone, the driver is reminded by SMS, WhatsApp or e-mail that a check of the load is due.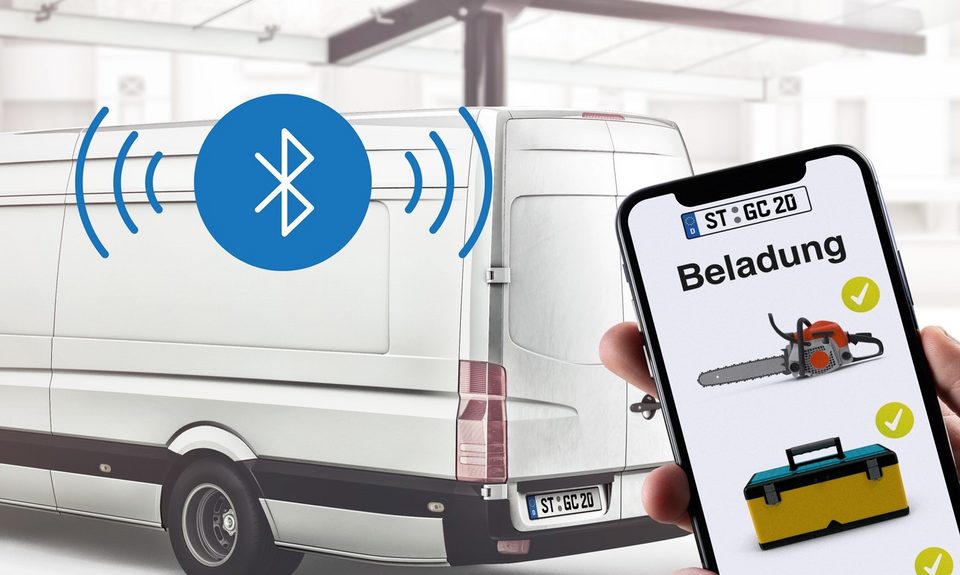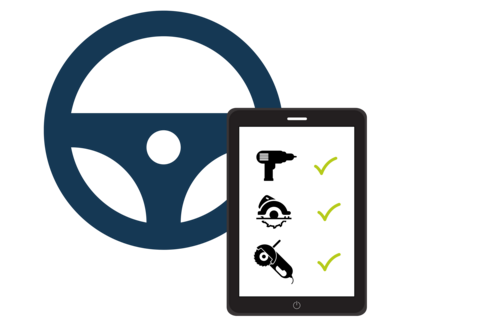 Comfortably from the steering wheel
A great advantage of using beacons to check the load is that the loading check can be carried out completely without visibility. The objects do not need to be picked up or scanned. The driver simply remains behind the steering wheel and checks the load on his smartphone. It's so easy and so convenient, your drivers will love it.
Logging
The result of each loading check is stored - regardless of whether the check was carried out automatically or by smartphone. So you always know whether the check was carried out and when and where a tool or item was lost.
The dispatcher can plan operations in advance and assign a special loading list to the vehicle for the date of operation. The driver then receives a message when a tool or objects need to be loaded or unloaded. That way, nothing is missed and the equipment is complete at the site. It also prevents equipment being in the wrong vehicle.
Low costs, little work - big effect
The equipment of tools, containers, vehicles and other objects with beacons is comparatively inexpensive. The GPS tracker in the vehicles transmit the loading completely automatically in the background. The driver has no extra work to do. The effect is huge. The organisation is improved, losses are reduced, replacement trips are avoided and therefore a lot of money is saved.
Beacons have a convincing service life of up to 15 years. However, you will also run out of juice at some point. Then the battery in the beacon must be replaced. Before it comes to the fact that the small transmitters are not recognized sometime any more and it comes so to errors with the Beladunsprüfung, one receives early message over the current battery condition. This allows you to react as quickly as possible and your loading is always complete.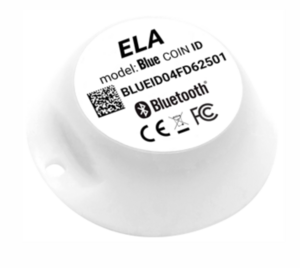 APIs for the right interface
The load control functions are also accessible via geoCapture's APIs. Thus, own applications have access to load lists or test protocols via web services. So if a loading is determined by your own dispatching software, this data can be transferred directly to geoCapture.