TOUR PLANNING FOR MOBILE FORCES
PLAN YOUR TOURS OPTIMALLY
You spend more time planning your tours than being on the on the road? That doesn't have to be the case. With the modern tour planning of geoCapture, your planning is done in no time at all.
Many companies are familiar with it: The planning of daily routes and tours for the vehicles must be laboriously calculated and scheduled by hand. The tedious planning takes up a lot of time every day. In addition, many factors such as order duration, travel time and set-up time have to be taken into account and integrated into the route plan. With many vehicles, teams and locations, it is easy to lose track of the situation. Inevitably, mistakes are made during planning. Detours, inadequate capacity utilisation or errors in scheduling are the result. This quickly costs a lot of money.
Put an end to it at last! Save time and resources and plan digitally. Tour planning from geoCapture is the ideal solution.
Your convenient tour planning is just a mouse click away.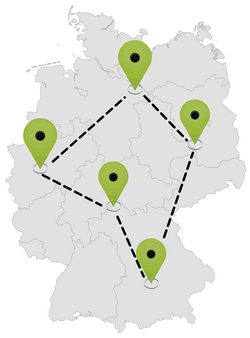 TOUR PLANNING - OPTIMUM UTILISATION
geoCapture tour planning is a web-based software for the optimal scheduling and utilisation of your operational fleet. Thanks to ideal tour sizes, you save unnecessary empty runs, double runs and detours and put your assignments in the right order.
Individual key figures such as operating times and work performance are directly taken into account. Use the route to the target area to directly target customers on the way. Individual performance benchmarks always ensure full cost and performance control.
YOUR BENEFITS AT A GLANCE
Optimised Utilisation

Lower Costs

Individually adaptable

Reduced Workload through Automation
Less Paperwork

More Quality & Transparency

Better Customer Loyalty

Works with every Software
PLAN TOURS FASTER AND BETTER
Save yourself manual effort and tedious paperwork. Thanks to simple order import from your ERP it's easy to start your route planning. Your orders are automatically assigned to your operational areas. The transfer of the route to the Navi App ensures a quick start of the tour.
All important order documents are always digitally available in the vehicle and can be signed on request on your tablet or smartphone. All signatures and protocols are directly available at the company. The creation of repeat orders, such as regular service appointments saves additional work. The exact cost calculation per tour recognises weak points in your company immediately.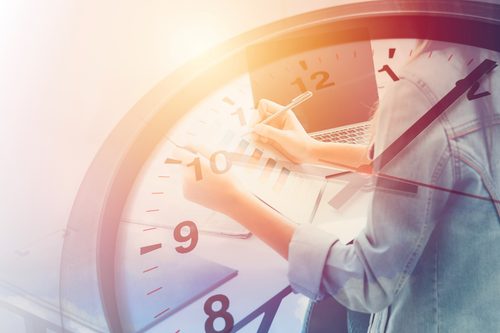 Happy Clients thanks to exact planning
You want to let your customer know when you can execute the order or deliver to him? With geoCapture tour planning, this is very easy. The system calculates to the minute when you will reach the customer on schedule and calculates a realistic daily plan.
Exact times ensure a smooth daily schedule. Thanks to the continuous correction of the planned times via GPS transmitter in the vehicle, you can inform the customer immediately in the event of delays. A connection to your B2B platform is easily possible via APIs. This ensures more quality and happy customers.
OPERATIONAL PLANNING AS INDIVIDUAL AS YOUR COMPANY
The tour planning of geoCapture adapts to your requirements. Whether for service technicians, delivery, garden maintenance or field service - the tool is as individual as your company. With tour planning, you can control different mobile forces in your company.