GPS TRACKING IN BUILDING AND CIVIL ENGINEERING
GEOCAPTURE ON THE CONSTRUCTION SITE
Especially in construction, there are many application areas for geoCapture. Whether it's disposition of construction machines, mobile time recording, controlling or construction documentation - geoCapture plays its trump cards especially in the construction industry.
LOGISTICS, TIME RECORDING, CONTROLLING - PROBLEM CASES ON THE CONSTRUCTION SITE
Especially in the construction industry, the effective use of expensive machinery and skilled labor is crucial. Unnecessary machine transports must be avoided and the capacity utilization should always be optimal. The allocation of machine and logistics costs to the respective projects is often a problem.
Personnel costs should also not be underestimated in an industry that has long known the minimum wage. Good machine operators are hard to find. They are a crucial factor in the success of a project, which is why you are paid well. A fair and timely recording of working hours on construction sites is hardly possible in paper form.
Project-related working hours have to be checked for correctness by the site managers. For this purpose, there is the "hours approval" function. Here, approval takes place via geoCapture or also simply via App.
Cost accounting is just as important as the effective use of machines and personnel. Malfunctions on construction sites can only be detected by prompt costing. Quick action is required when costs get out of hand.
GPS TRACKING BRINGS THE SOLUTION
GPS transmitters in construction machines not only transmit the current position of the working equipment, but also provide data on machine running times. In this way, running times are automatically distributed to the respective construction sites, because geoCapture knows where your construction sites are. The locations of the machines are always known, making scheduling much easier. geoCapture also puts an end to machine theft (alerting).
MOBILE TIME RECORDING ON THE CONSTRUCTION SITE
Mobile time recording is used to record the working times of employees on construction sites online and prepare them for payroll accounting. These hours are also automatically assigned to the construction sites. Employees clock in via GPS transmitters in the vehicles with conventional RFID chips. With the geoCapture App, employees can also clock in and out on their smartphones. Mixed operation is possible without any problems.
Because all data is transmitted to the geoCapture servers in real time, all costs for the construction project are always up to date.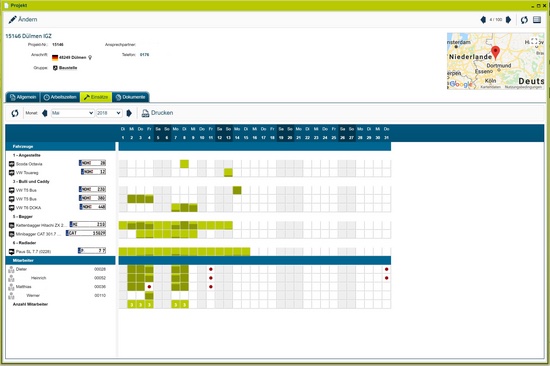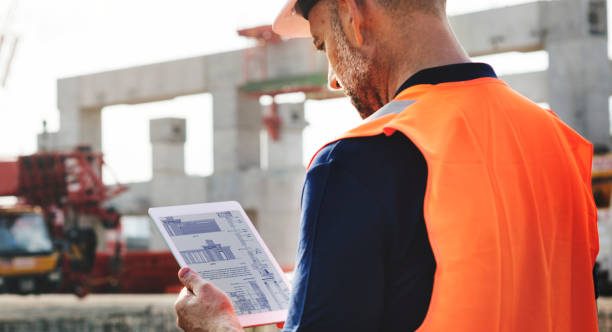 DIGITAL CONSTRUCTION DOCUMENTATION VIA APP
The progress of construction work and the use of machinery on the construction site must be recorded daily in the construction journal. With geoCapture's digital construction journal, this can be done easily via App - directly on the construction site. The GPS tracking in the construction machines helps with the use of machines. The operating times of the machines are automatically determined via Geofences and can be directly transferred to the construction journal.
We compile your personal construction journal according to your requirements. You determine the structure and specifications yourself. You create your own form using our form designer from a variety of components. This way you get a construction journal that exceeds your expectations.
SUCCESS STORY: GPS TRACKING AT HELMING CIVIL ENGINEERING
geoCapture's GPS tracking system is already being used in many companies in the construction and civil engineering sector. No matter if time recording, disposition or telematics - in this industry our customers benefit from the many functions of the software.
Read how Helming Civil Engineering from Wietmarschen/Germany uses the telematics system from geoCapture.
INTERFACE TO BPS SOFTWARE
geoCapture offers various interfaces to the BPS software and thus provides important data for post-calculation. geoCapture transfers, among other things, your construction projects, employee base, equipment base as well as machine and wage hours per construction project. In addition, the logistics costs for several construction sites per day are automatically divided and transferred.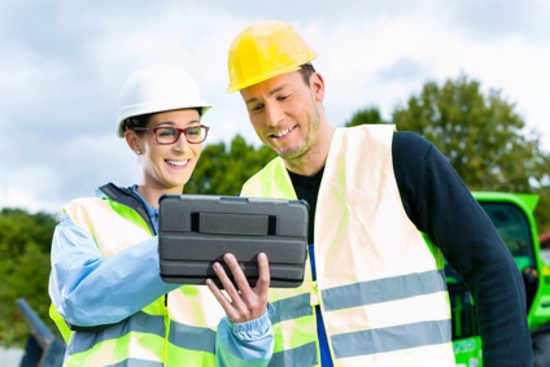 YOUR ADVANTAGES WITH GPS TRACKING
Current location of machines

Project-related distribution of machine hours

Project-related working time recording via GPS

Numerous interfaces/APIs
Real time GPS tracking

Better disposition

Theft protection

Improved cost accouting

Water pump monitoring