GPS TRACKING IN GARDENING AND LANDSCAPING
MANY FIELDS OF APPLICATION FOR GEOCAPTURE
geoCapture can be used perfectly in gardening and landscaping. Mobile working time recording via App, in the vehicle or at the terminal, tracking and managing tools and other equipment, determining the operating times of construction machinery and distributing machine hours to projects - geoCapture offers the all-round carefree package for the gardening and landscaping sector.
THE ALL-ROUND CAREFREE PACKAGE FOR LANDSCAPERS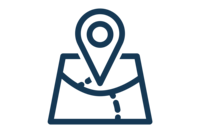 Current location of machines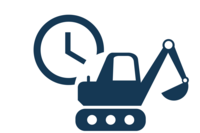 Project-related distribution of machine hours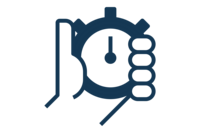 Project related working-time recording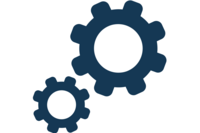 Numerous interfaces to your sector solution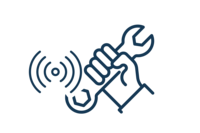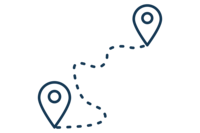 Optimal operational planning and tour planning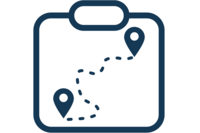 Logging tours and operations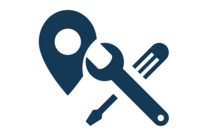 Tracking and managing tools and equipment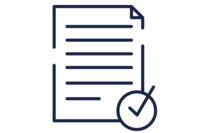 Recording of performed services
MOBILE WORKING TIME RECORDING
geoCapture offers a robust and simple system for mobile working time recording. Using RFID keys and time recording modules in vehicles, working times are reliably determined on a project-by-project basis. With the geoCapture App, employees can also clock in and out on their smartphones. Mixed operation is possible without any problems. The calculated wage hours are available online at any time and can be used for post-calculation of construction projects.
Project-related working hours must be checked for accuracy by the site managers. For this purpose, there is an "approval hours" function. Here, the approval takes place via geoCapture portal or also simply via App.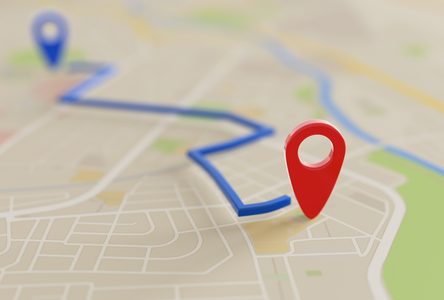 OPTIMAL PLANNING OF YOUR OPERATIONS
Green space maintenance as well as winter services are taking up more and more space in the green sector. In order to be able to deploy these forces as effectively as possible, geoCapture offers digital tour planning.
Thanks to the precise planning of regular assignments, long journeys and unnecessary downtimes are avoided. An automatic assignment of new maintenance assignments is also possible due to the free, regional area classification.
DIGITAL FORMS IN GARDENING AND LANDSCAPING
From now on, you can fill out forms conveniently via App. No matter whether on your smartphone or tablet. Much of the data, such as projects, weather, personnel and machine deployment, is determined automatically by the system.
The geoCapture team puts together your digital forms according to your ideas. With the simple modular system and a variety of useful modules, the documents can be put together individually. Even the forwarding to relevant persons is done completely digitally. Nothing gets lost and nothing remains unprocessed.
Put an end to paperwork now and go digital with geoCapture's forms!